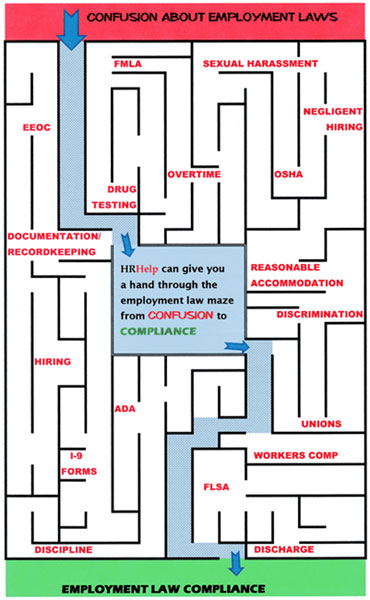 Have questions about or need help with employment law compliance or other HR issues?

For answers or help, please contact us.

For information about HRHelp, or John Perkins, SPHR, or services HRHelp provides, or available resources, and/or our Newsletter, please contact us.

John Perkins, SPHR
602.620.8654
jperkins@hr-help.info
"You can always avoid paying for a service, but you can't avoid the performance of that service. And if you're not going to pay for the service, you'll have to do it yourself. The question to ask yourself is this:
Which course of action will get you the best result?
- Harvey MacKay